Hand Delivered to You in Southeastern PA, NJ, DE & MD

Free To-Your-Door Delivery - Responsible Breeders - 10 Year Health Guarantee - 24 Hour Support
We know that finding a puppy is hard...which is why we created HelloPuppy! Interviewing breeders can take hours, days, even weeks. Then, even when you think you found the perfect breeder, issues may arise, like health issues, where is the breeder located, what happens if you have questions, and so on.
Well HelloPuppy eliminates these issues and risks with buying a puppy. How? First, we screen breeders to find only healthy happy puppies. And even though we list puppies on our site, if you do not find your perfect puppy listed, we will find him or her for you! Next, we are so sure about their quality that we then guarantee the puppy's health for 10 years. In addition, we provide you with 1 year of health insurance to put your mind at ease. On to top it off, we pick up your puppy, take him or her to the vet for their shots and health screening, then hand deliver them to you!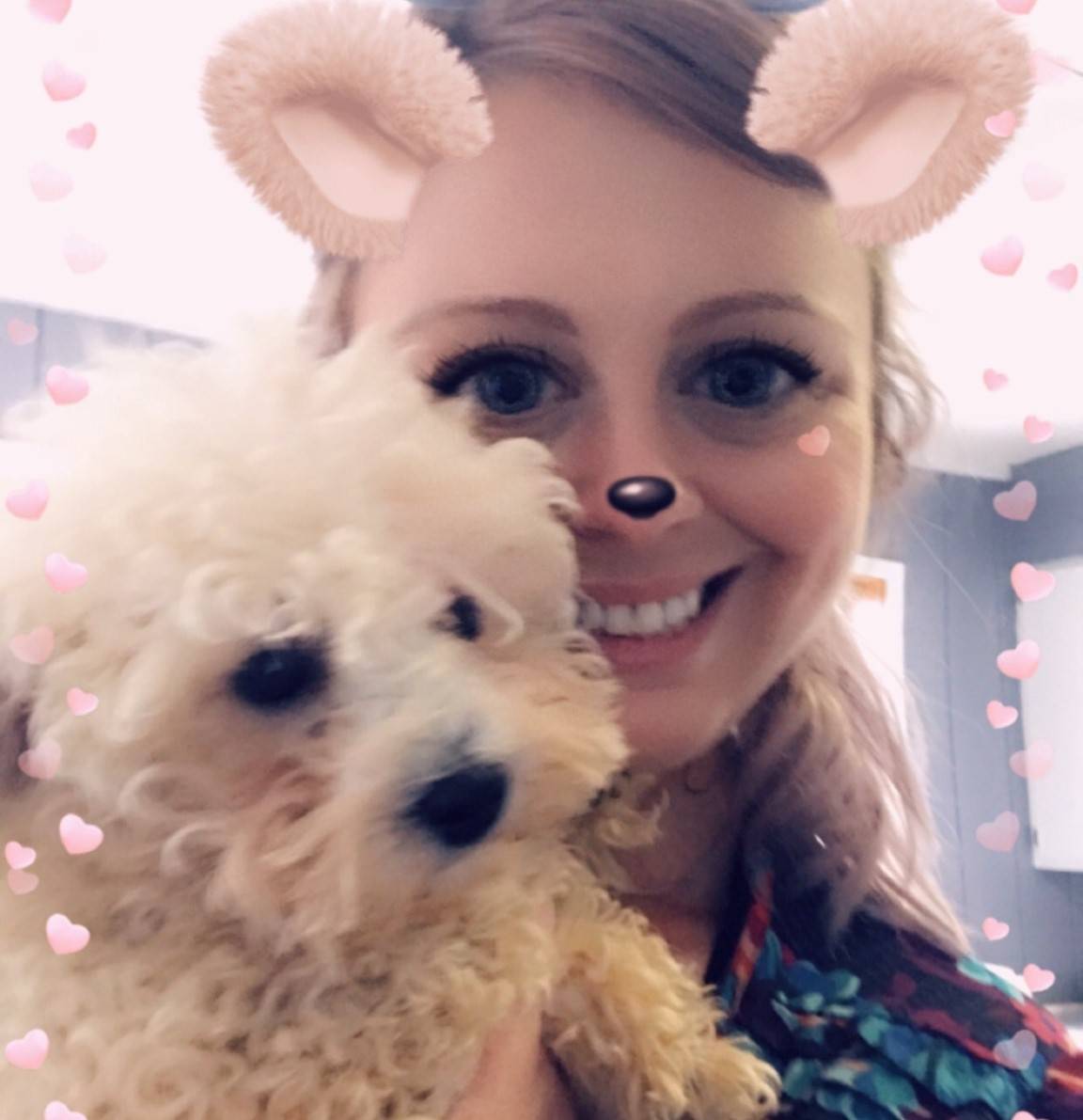 Christy, one of our relationship managers, and one of our recently adopted toy poodles she hand delivered
"I recently got my toy poodle puppy from HelloPuppy and I couldn't be happier! They took him to the vet for shots and his health check, then hand delivered him to me. I spent a lot of time interviewing individual breeders with no luck, then thankfully found HelloPuppy who found me a handful of puppies to choose from."
Joann K - Philadelphia, PA
Each puppy undergoes an extensive health check from a licensed veterinarian to ensure you get a happy and healthy new family member
We hand deliver your puppy to you at your door. No arranging meetups in strange places or having to drive to a breeder.
Our Puppy Team is always here to answer questions in regards to your new best friend.