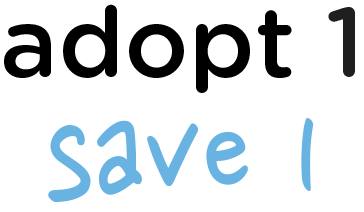 We believe every dog, young or old, healthy or sick, deserves a good life. There are far too many abandoned and neglected dogs and for that reason, people feel guilty purchasing a puppy instead of saving one from a shelter. The truth is, all dogs deserve a chance. That is why we put into place Adopt 1 Save 1, our very own social impact program that will help dogs in every situation. Every time a puppy is purchased with HelloPuppy, we pay for the adoption of a shelter dog.
A puppy is purchased through our service
A happy family selects a puppy they want to purchase through our service.
We partner with kill shelters to remove as many dogs from death row as possible. It's our mission to save them and that's exactly what we do.
We find a dog that is at risk for euthanasia and pay all fees to get him healthy and ready for a new family.
More companies should be doing this!
"I bought my puppy from HelloPuppy because of their Adopt 1 Save 1 Program. Being a purebred dog owner sometimes feels like I am cheating the shelter dogs. HelloPuppy saved the life of a shelter dog after I received my healthy puppy. It was a win win!
"With all the puppy mills and bad breeders buying a new puppy can be scary. HelloPuppy was with us the entire process helping us find the perfect puppy. I tell everyone looking for a puppy to check out HelloPuppy.
Each puppy undergoes an extensive health check from a licensed veterinarian to ensure you get a happy and healthy new family member
When your puppy is shipped to your home, we ensure the puppy is as comfortable as possible and is cleared for safe travel.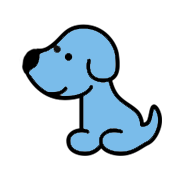 Our business fuels our passion to help save and rescue dogs around the world through charitable actions, starting with our promise to 'Adopt 1 Save 1'.
Need Help
Speak to a puppy specialist!